Abstract Introduction
I represent Tessa. Marketing consultant by day, writer after dark. I translate experiences into brain supported wisdom and heartfelt practical support.
A little more concrete
I work with established brands, scale-ups and entrepreneurs. Companies & people with sense of direction. And an openness to know and embrace what they don't know.
Health & Wellbeing writer
I have a deep interest in analysing human behaviour and connections. Reflecting on life and translating my playful experiences and gathered learnings into words that resonate and can be of influence. So that you can grow, learn, experience and develop further.
Marketing Consultant

So you want to strengthen your brand voice? Speak clearer, not louder. Share and be clear on what it is that truly matters. Find new ways to communicate with your clients, partners or (potential) customers. Let's talk strategy and start executing.

Psychedelic Confidant
Curious being! Let's prepare you for a psychedelic experience. Together we'll set your intentions. Undergo your (first) dosis off this psychoactive ingredient in secure partnership. Outdoor setting or stay at home? Let the mushrooms guide you.
Previous work & clients
I started my career 10 years ago. Have a look at my marketing & social media portfolio to explore a part of what I have to offer!
I feel proud to be one of the first women published in the launch edition of this online magazine.
In 'The Ziva Way' Dr. Kinga Mnich brings you stories filled with inspiration that highlight ways which can help you shift your mindset, change habits, learn new skills or build confidence.
Read more of my writing on my blog, or get in contact for writing collabs!
01.
Marketing Consulting
Marketing generalist & brand builder focussed on clients in the health & wellbeing sector. Interests: mental health, neuroscience, psychedelics and general wellness & health supporting tools. 10 years experience in social media, content strategy, branding, copywriting, influencer programs & community building.
02.
Public Speaking
I deeply engage with an audience, invite to look at things in a different way, inviting you to be curious, empathetic and understanding towards their processes and influence. My goal? Let you leave the room with new inspiration and perspectives. In my talks I tend to break taboo's by being vulnerable while creating a sense of community & connection.
03.
Fix your nervous system
Ever experienced(mild) traumatic brain injury and suffer from persistent symptoms? I know first-hand that It can be hard and challenging to adapt and get back into 'normal' life. I support with coaching, sourcing information and implement advices into daily practices. Get in touch to explore how I could help smooth transition.
04.
Microdosing Coaching
Curious as you are, you've heard about microdosing with psychedelics. Yet, how can you make that work for you? Together we decide if and how you can implement a microdosing practice into your daily life. Be prepared, feel safe and measure your improvements together. Note: there is an intake applied to be able to work together. Yet I always leave you with more knowledge than before.
In the media
Podcast & publications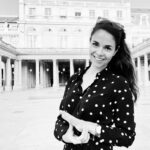 Let's create something impactful together!
Reach out for collaborations. 
Contact me
Don't hesitate to get in touch if interested in my services. I am happy to add value in your process of growth & curiosity.