I'm Tessa. Marketing consultant by day, writer after dark. Driven by curiosity I translate my experiences into brain picking wisdom - and practical support.
What I do
I love to work with both brands & people. Continuously driven by curiosity and integrated learnings from different sources. I keep exploring deeper layers of human expression & communication.
Sharing & Learning by Experience
I support people or businesses to achieve, establish or create in alignment with their values. Translating my playful experiences and gathered learnings into words that resonate and can be of influence. So others can learn, grow or develop themselves further. 
Brand & Social Media Consulting
So you want to strengthen your brand voice? Speak clearer, not louder. Perhaps need help creating authentic and relevant content? Find new ways to communication with your clients, partners or (potential) customers. Let's talk strategy and start executing. 
Psychedelic Psilocybin Walks
Stay curious! Together we'll set your intentions and go on a explorative psilocybin walk. This way you can experience your (first) dosis of this psychoactive ingredient in secure partnership. City walk, outdoor setting or rather stay cosy at home? Let the truffles guide you.
Previous work & clients
Have a look at my marketing & social media portfolio to explore a little pinch of what I have to offer!
In the 'The Ziva Way Bookazine'. Together with her community of powerful women. Dr. Kinda Mnich brings you stories of experience and inspiration to highlight ways which can help you shift your mindset, change habits, learn new skills or build confidence. I feel proud to be one of the published women in the first edition of this online magazine.
Read the full article on my blog.
Stay Curious: Seek wonder in your mess & lessons in the pain.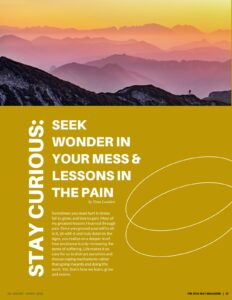 01.
Microdosing Coaching
You're curious mind might have heard about (psilocybin) microdosing. Perhaps you're even curious what it can do for you! Still hesitant to get started? Hereby I invite you for an introduction where I can answer your pressing questions. Together we can decide if, and how you want to implement psilocybin microdosing into your lifestyle.
02.
Concussion & TBI Support
Did you, or someone close suffer from traumatic brain injury? A concussion with persistent symptoms?  It can be hard to adapt and get back into 'normal' life. I inform and guide people that find it hard to source or implement advices into practical daily approaches. For yourself, a partner or perhaps an employee that needs more support.
03.
Public Speaking
My life path had several detours. With a fair share of challenging obstacles. Growing up with an addictive father, experienced several depressive episodes an eating disorder and traumatic brain injury. (Mental) health has always been a big theme for me. By opening I want to break taboo's and create a sense of community and connection.
04.
Marketing Consulting
Broad marketing experience working in several sectors over the past 10 years. Nowadays with special interest in companies in the health & wellbeing sector. Interests in mental health, neuroscience & healthy lifestyle. Combining that with a broad experience in the content creation, branding and marketing makes a perfect match for succes!
In the media
Podcast & publications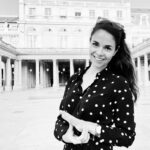 Let's create something impactful together!
Reach out for collaborations. 
Contact me
Don't hesitate to get in touch if you're interested in any of my services. I am happy to add valuer in your process of growth & curiosity.