Core Activities
Tessa Leenders. Senior marketing advisor by day, creative writer after dark. I translate experiences into brain supported wisdom and heartfelt practical support.
Services
I work with established brands, scale-ups and entrepreneurs. Those with a sense of direction. Brave enough to embrace and create change.
Marketing Consultant
I help businesses to define and create clarity on what marketing activities to focus on and how to implement. After a 30 minute free exploration, we'll start with an in depth questionnaire. Resulted in a report with suggestions for activities, strategy and execution before deciding how and if we collaborate. I will open up my network to point you in the right direction if we don't marketing match.
Creative Writing
After graduating I participated in a copywriting course at Hogeschool Utrecht in '13. Writing has always been part of my life. Expressing myself with words that resonate, making things easy, understandable and accessible with a pinch of poetry and mystery on the side. I write marketing & brand copy. Such as(re)writing social content, sales documents, product reviews, blogs and brand manifesto's.
Psychedelic Guide
Undergo your (first) dosis off this psychoactive ingredient in secure partnership. I experienced a deep-dive into the world of psychedelics after dealing with traumatic brain injury symptoms. It was my gateway towards enjoying the beauty of life again! Therefore I'd love to help you prepare for your personal psychedelic experience with my presence, care and rational approach.
Marketing work & clients
I started my career 10 years ago. Have a look at my marketing & social media portfolio to explore a part of what I have to offer!
Marketing Portfolio
Some client cases of previous work I've been doing. Publishing more work soon.
Podcast & publications - soon more
Reach out for interviews, podcasts or co-creating.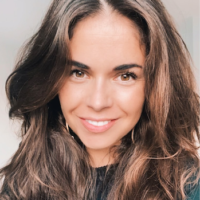 Contact me
Don't hesitate to get in touch if interested in any of my paid services. Always open to explore opportunities to help you grow your business 💸.
.